01.23.
So, you  managed to get the only two police officers in Dover (ok there might be like 3…) to pull you over, take you out of your car and it's only 8am… looks like you messed up good buddy! Sure hope nobody you know checks out this site. Not really, we hope everyone and your mom sees this shit.
– Dover, New Hampshire
2 Comments
01.23.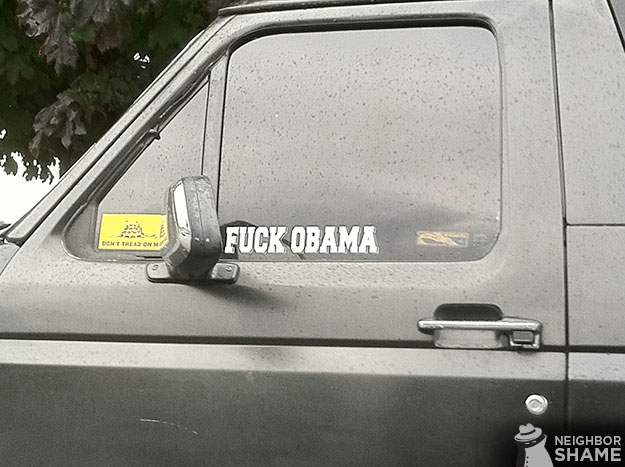 "Saw this sticker awhile ago in a parking lot… I didn't vote for him either but I think we should at least respect him because he is the President after all sheesh!! I think some of these tea party people have gone too far.. not all but some."
– Kelly, New Hampshire
25 Comments
01.22.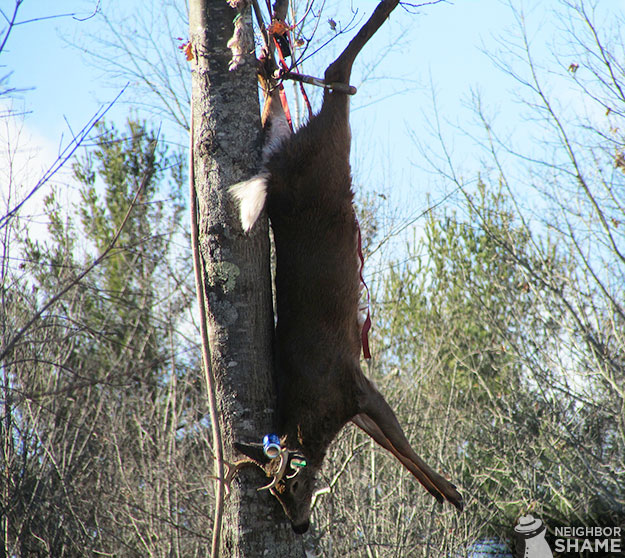 No country dweller can legitimately call themselves a redneck until they've bagged themselves a deer and crowned the rack with a Bud Light empty… or maybe we're just talkin shit because that's we do. In any event.. if you've never had Deer Jerky before, you're missing out!
– Porter, Maine
No Comments
01.22.
"Our Peruvian neighbor assembled this heap of garbage in front of her house. Not the Christmas Lights on the rain gutters, but the picture was taken in August!"
– Dan Bullard, Oregon
3 Comments
01.22.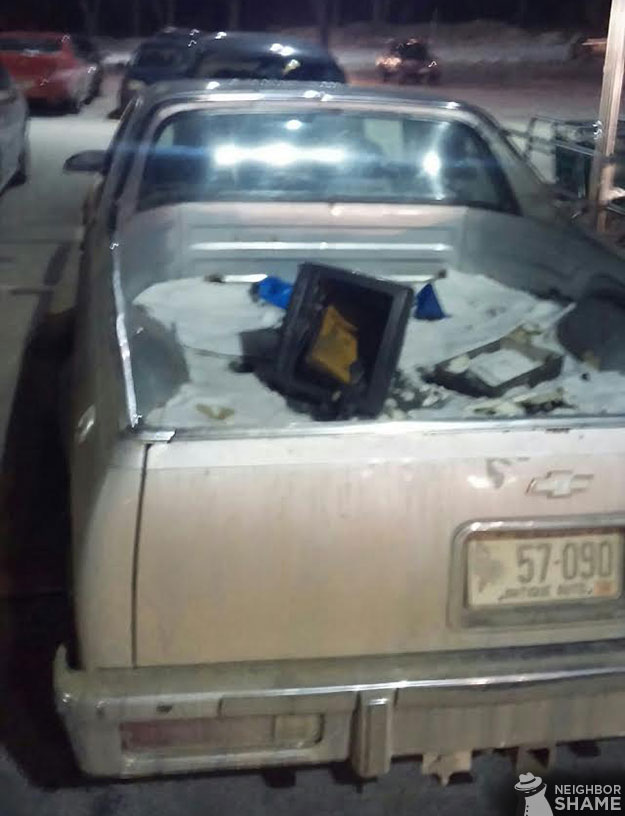 "This is my neighbor's car – randomly saw it in the IGA parking lot. Does this classify as 'junk in the trunk' haha"
– Shawn, Orono, Maine
5 Comments