01.27.
A little different taste than what we're used to up here in good ol' New England, but we found Maryland Residents to be just as prone to hoarding and littering their front yards with junk.
– Annapolis, Maryland
No Comments
01.27.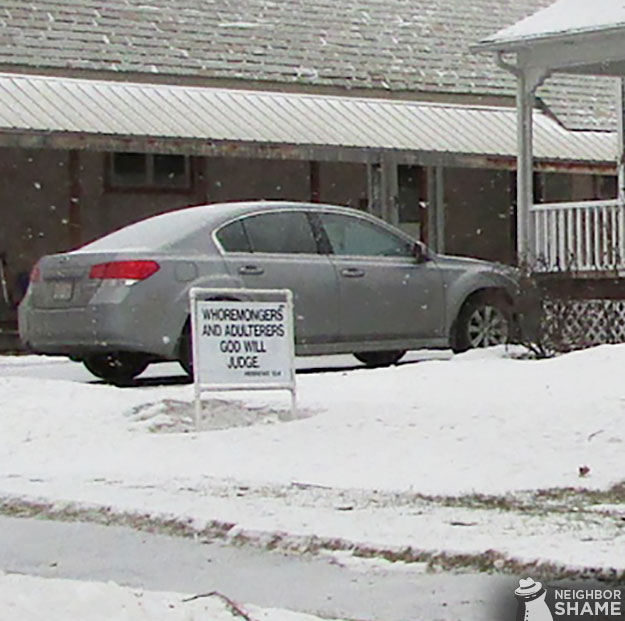 Wonder why they decided to put this up?
– Greenfield, Massachusetts
4 Comments
01.27.
"Drives me nuts everytime I come visit my mother .. its the view out her back patio window… im gunna paintball that spot one of these nights."
– Kena
No Comments
01.24.
Well, Jacksonville Florida…one of you lucky winners has a middle aged hairy man running around (perhaps prancing) wearing pink underwear he buys in person at Victoria Secret for a neighbor. He has self branded himself as the 'Jax Panty Guy' (even has his own watermark) and if I had to guess, he's getting horny RIGHT NOW thinking about how many of you sickos are checking him out. We did a little google search on the guy…
"Not as fun as some of the other submissions but hope you like it."
– Richard "Jax Panty Guy", Jacksonville, Florida
18 Comments
01.24.
"This neighbor of mine puts my wiper blades up once or twice a week ! He never speaks to me and when I catch him doing it or try to ask him why he does it he just giggles and walks away. THIS GUY IS ONE CREEPY DUDE !"
– "Frustrated"
19 Comments