01.31.
"House being renovated, haven't seen any activity or anyone around for over a month. Garbage has been at the curb since before Christmas, they don't pick up bags or boxes here, only bins… which are sitting in the driveway. Toilet's been on the lawn for a couple of months. Lovely."
– Warren, Toronto
13 Comments
01.31.
"My neighbor whipped out his snowblower for the trace of snow we got last night… for the record, my driveway was completely dry by the afternoon sans snowblowing."
– Anthony, Connecticut
14 Comments
01.31.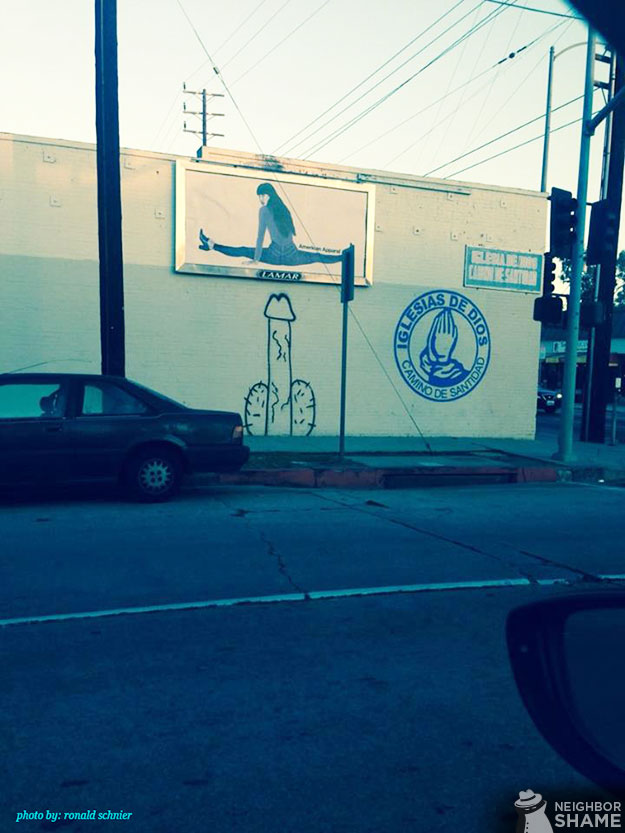 "The neighborhood church"
– Ron Schnier
2 Comments
01.30.
If this was your next door neighbor, would you tell them to pick up their trash? Quick phone call? Knock on the door? We'd probably take the safe route and go with the ol' Shame Notice on the door…

– Pelham, Connecticut
4 Comments
01.30.
– Nashua, New Hampshire
6 Comments